The holiday season is over and now it's time for a little Valentine's Slay!
Everyone has their go-to five minute face that they put on everyday, but Valentine's Day, or Galentine's Day for all my single ladies, is a great excuse to sass up your day to day look. Here are some techniques for achieving a Valentine's Day look that will make your date do a double take.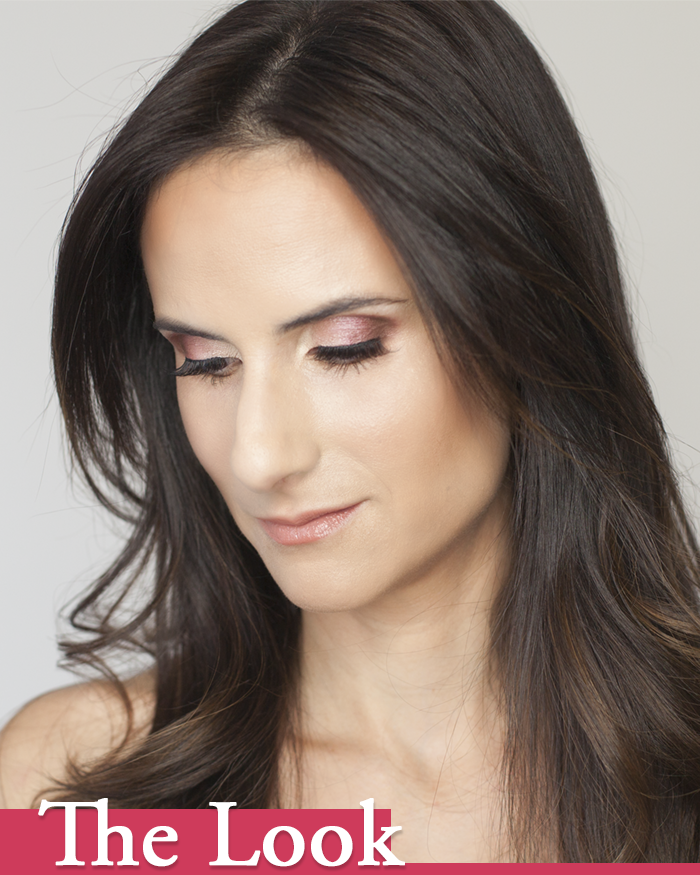 Prepare Your Skin
Creating the foundation for your makeup might be the most important part of a makeup application. You want your skin to be smooth and hydrated. The night before your date, make sure you exfoliate and hydrate. I recommend Organic Pure Care's Micro Scrub. It is quick, easy, and it leaves the skin soft and supple. After exfoliating, follow up with Nelly De Vuyst LifeCell mask to firm and tone the skin. Finally, moisturize!! Regardless of your skin type you need to make sure you are replenishing the moisture lost after cleansing. If you are unsure about which moisturizer is appropriate for your skin type, or what your skin type is Modern Salon and Spa offers complimentary skin consultations at every location!
First Things First
It is important to start every makeup application with primer. Primer helps to prep the skin and keep foundation in place,allowing your look to last all day. Kripa'sTotal Revive Primer is a great option. Containing three different kinds of hyaluronic acid, rosemary oil, and olive extracts, Total Revive Primer nourishes your skin with potent antioxidants, while helping to diminish dark spots and providing hydration to your skin. Use a sweeping motion to apply primer evenly onto the skin with a foundation brush. Then apply your foundation. This look was accomplished using Kripa's Expert Touch foundation.
Eyes
Start by applying a small amount of Kripa eye primer all over the lid. Eye primer intensifies the shadow pigments and creates longer lasting results. After the primer dries, apply a highlight shade, like Kripa Precious Accent Shadow in 01, under the brow to make the eye appear larger. Then sweep a neutral, transitional shade, like 21 Rose Gold, across the entire lid. Then use a darker shade, 22 Sunrise Pink, to enhance the look and give it more depth. Start from the outer corner of the eye and work your way to about midway across the lid concentrating the most pigment on the outside corner.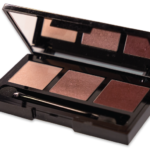 To enhance the look even further use an even deeper shade, 23 Queen Orchid, in the outside corner and under the lower lash line. Add a little more highlight shade to the inner corners of the eye to draw the focus in and make the eye appear larger.
To complete the eyeshadow look, use Kripa liquid eyeliner only to the top lid and pure intensity mascara. Place the mascara wand as close to the lash line as possible and slowly wiggle it to the tips of your lashes to avoid clumping. Additionally, only apply one to two coats for the best results. The more product you use the more likely it is to clump up. For additional glam apply false lashes. If you are uncomfortable applying them, come in to Modern Salon and Spa for assistance.
Finishing Touches
Apply Kripa True Brilliant Blush just to the apples of your cheeks to give a rosy, lively look. Of course, no look is complete without a little lip. This look was accomplished using Kripa's new matte lipstick in 08 Caramel Nude. Although it has a matte finish it will not dry out the lips due to hydrating macadamia oil and rosemary oil.
Valentine's Day is a great time to remind your partner how much you love them but don't forget to give yourself a little love as well. Remember: a simple slay goes a long way.
You can achieve this look at home using Kripa Venezia's amazing products or come in for a full makeup application to customize your desired look.
Don't forget, we're always here to help you get ready! Give us a call or text to schedule your appointment! 704.339.0909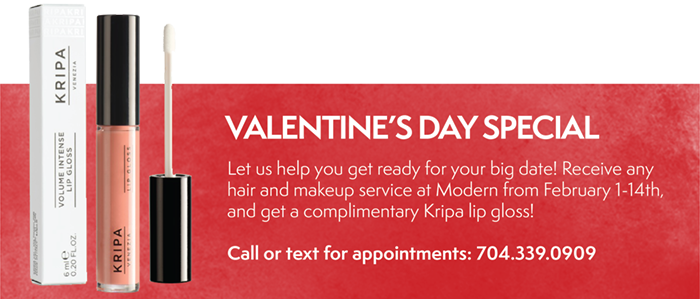 Photoshoot makeup by Tracy Allen & hair by Val Mati.
 MEET THE BLOGGER
Tracy Allen
Esthetician since 2017
Modern Salon & Spa | Waverly
I have been drawn to the beauty industry ever since I was a small child. Being the youngest of four girls, I loved watching my sisters go through their daily beauty regimen and learned so much from them. Makeup has always been my favorite form of self-expression. It was something that came naturally to me and something that I enjoyed practicing. Esthetics has given me the unique opportunity to mix my passion for beauty with my love for people.
What I love most about my job is the opportunity to make people feel beautiful, confident, and empowered. My goal is to make every person who sits in my chair feel like his or her best self. Eyebrow design and makeup applications are my specialties and I adore sharing tips and tricks with my clients.