Evo Hair Products
Born from a desire to shake up the hair industry status quo, Evo Hair has grown from an Aussie upstart into a global movement of salons, stylists, and free thinkers. From humble beginnings to big ideas… our mission has remained the same:
"Saving ordinary humans from themselves. We challenge the status quo, inspiring a movement of free thinkers, to create change for the better… with honest beauty products that respect people and the planet."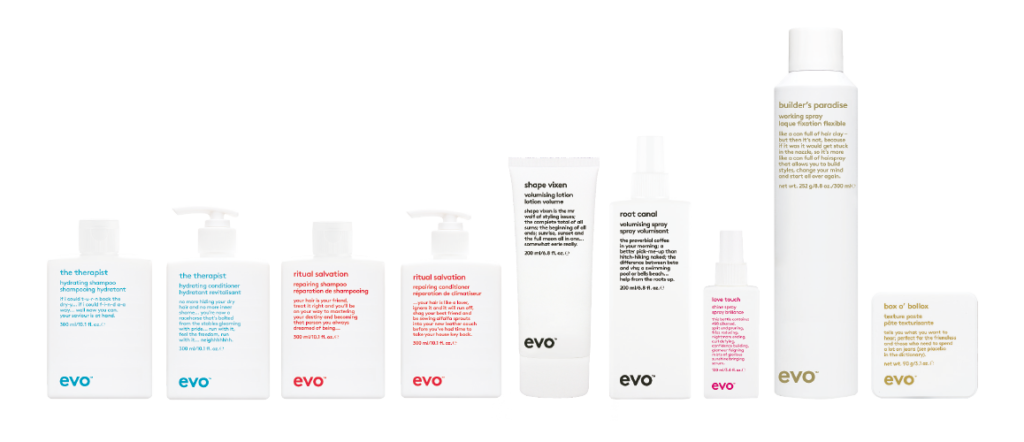 Evo Hair
Evo hair products are divided into 6 product families, catering for different hair needs and distinguished by color-coded packaging.
Hydrate | moisturize dry, frizzy, color-treated hair
Repair | repair weak, brittle, color-treated hair
Volume | volumize fine, limp, color-treated hair
Curl | support curly hair and enhance natural wave
Smooth | smooth coarse hair and control the frizz
Style | styling and finishing options for all hair types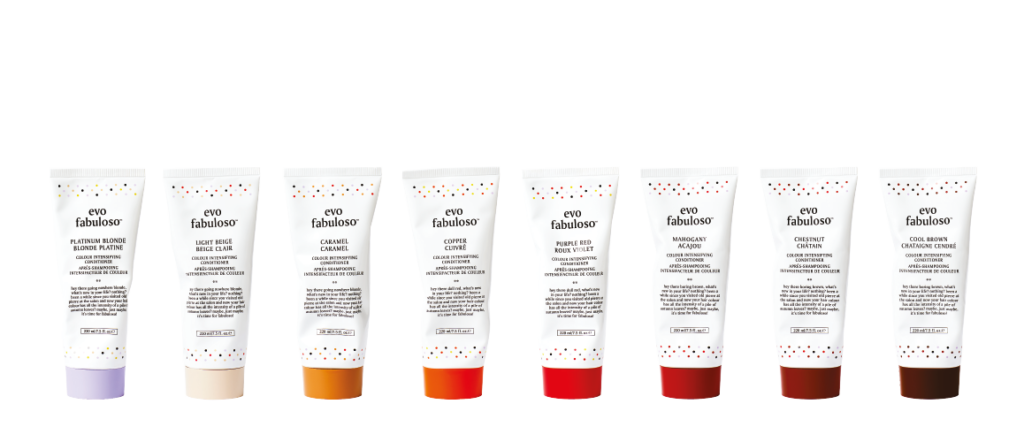 Fabuloso
Evo Fabuloso is a one-step, at-home color boosting treatment that instantly refreshes/tones, revives and adds shine to colour treated hair.
Available in 8 shades, Evo Fabuloso can be taken straight from shelf to shower for instantaneous results. Simply use it once a week, for 3-minutes and there you have it… instantly color boosted and conditioned hair.
Evo Fabuloso… the super dooper color booster.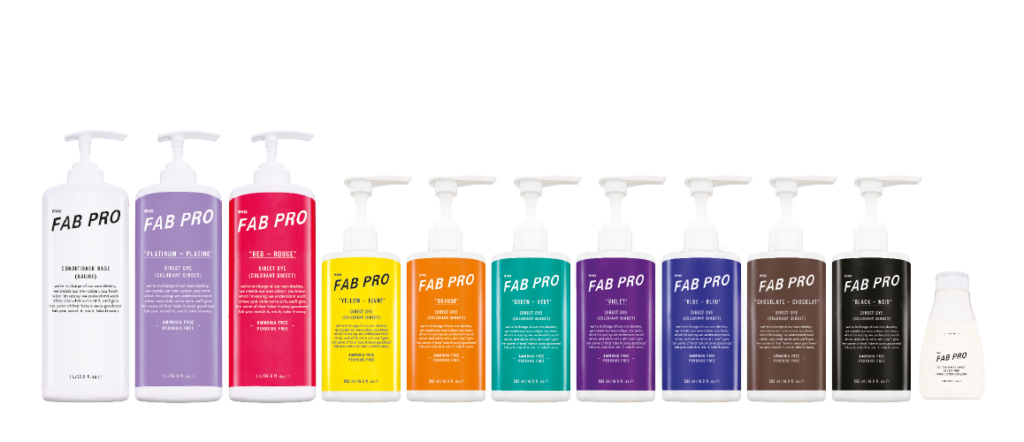 Fab Pro
Evo Fab Pro… the unique customized color maintenance system that gives you the power to perfectly match and maintain any hair colour in-between salon visits. Create your own color conditioner while you're at Modern!
Match it. Mix it. Take it away.

Staino
A professional color palette of 10 super-bright, intense direct dyes, and a clear. Staino is fully intermixable for customized, long-lasting color and shine. Leave your mark.