After enduring the seemingly unending winter, our warm weather months are finally here! As we enjoy the verdant green and the budding of vibrant blooms, we must also brace ourselves for the dreaded summertime frizz and untameable hair that goes hand in hand with our southern humidity. Or do we? With the help of True Keratin, a smoothing system for all hair types, we can head into the higher temperatures with silky, smooth hair.
So why does hair frizz?
In order to answer that question, let's talk a little about the anatomy of hair. The cuticle, or outer layer of each strand of hair is covered in little shingles. When the cuticle is sealed and the shingles lie flat, your hair is smooth and shiny. If the cuticle is damaged and dry, the shingles will be raised and hair will be frizzy. When hair with an unsealed cuticle encounters humidity, it will actually absorb moisture from the air, causing the hair to frizz enough to make any 1970's rock star green with envy!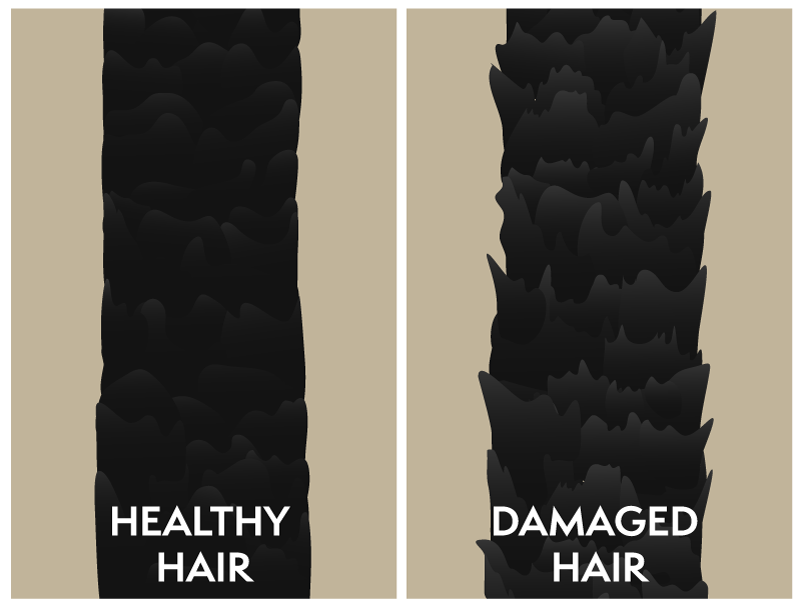 What damages your hair cuticle?
Things like washing your hair with super hot water, not using protective products when styling with a curling iron or flat iron, using hair products that contain drying and oil-stripping sulfates, blow drying your hair in the wrong direction so that you are opening the cuticle instead of closing it will all contribute to frizz on any hair type. Of course, curly and wavy hair, which tend to be on the dryer side, are more prone to frizz.
How can I fight the frizz?
One of the best solutions for fighting frizz is a quality keratin treatment. The True Keratin line of smoothing treatments has options for every hair type. Made from certified organic and locally sourced ingredients, free from parabens and sulfates, and containing zero to .2% formaldehyde, depending on the formula, True Keratin gently and effectively smoothes frizz, adds moisture and exceptional shine, and leaves you with amazingly manageable hair.
Which treatment is right for you?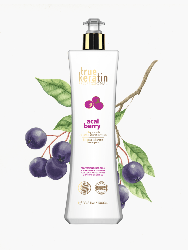 True Zero
Ideal for slightly frizzy, fine or dull hair
Gentle formula contains no formaldehyde
Lasts up to 3 months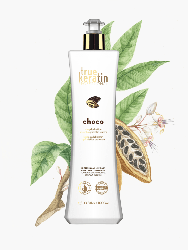 True Keratin Choco
Ideal for dry, coarse, color-treated and brittle hair
Contains aloe vera and argan oil
Smooths frizz, restores vibrancy, and creates a luminous shine
Lasts up to 5 months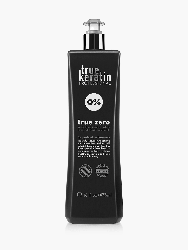 True Keratin Acai Berry
Ideal for the most unruly, frizzy hair
Contains a powerful blend of acai berry and amino acids
Instantly smooths away frizz, restores health to damaged hair, and adds shine
Lasts up to five months
Make the most of your keratin treatment by using True Keratin's cleansing and conditioning lines to extend the life of your frizz free look.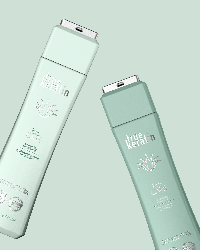 Biocare Shampoo and Conditioner
Ideal for normal to dry hair and fine hair.
Contains certified organic aloe vera, certified organic green tea extract and certified calendula to restore hair's natural strength and soothe and protect the hair and scalp.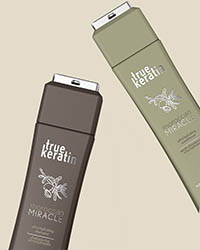 Moroccan Miracle Shampoo and Conditioner
Ideal for damaged, color-treated hair and thick, coarse and curly hair types
Contains jojoba oil and argan oil to deliver protective antioxidants, repair and strengthen damaged hair to restore lustre and shine.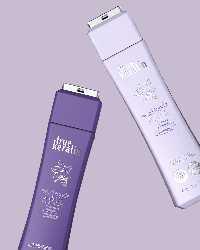 Ever Blond Color-Plenish Shampoo and Conditioner
Ideal for blondes who want to prevent brassy tones
Contains sunflower seed extract, lavender flower, bamboo extract, melon fruit extract, and camomile extract to protect the hair and scalp with powerful antioxidants while brightening your blond and protecting against fading color
Ready to win the fight over frizz and enjoy the spring and summer with your best hair ever? We invite you to schedule a complimentary True Keratin consultation at any one of our locations. Call or text us today! 704.339.0909
About the Blogger
Adrienne Hall
Massage Therapist since 2004
Modern Salon & Spa | Phillips Place
Mama, lover of cats and the written word, massage therapy enthusiast
I spent half of my life in a small beach town on Long Island, NY, and the last half in Charlotte; Charlotte is where I have chosen to put my roots down and am raising my son. My attraction to healing touch has always been a part of me; from a young age I have always rubbed my loved ones' sore shoulders and feet after a long day. It was something I did that was completely intuitive. After realizing that, while having a great affinity for the English language, I didn't necessarily want to be an English teacher, my mother, knower of all the things, told me she wanted to send  me to massage school, so I went and  I have never looked back!
My passion for massage is definitely fueled not only from my desire to help my guests feel as relaxed and pain-free as possible, but by the support of my MSS peers, whose excellence in their crafts inspires me every single day. The ongoing education of both our team and of our guests is a huge part of our culture at Modern Salon and Spa and being able to share my passion with an audience wider than 3 cats and a bored tween boy is a dream come true for me!