Wedding and Prom season are in full bloom! For any special occasion we want to look our best, especially when the pictures will be memorialized in our homes forever! Here are some of the hottest trends for the season!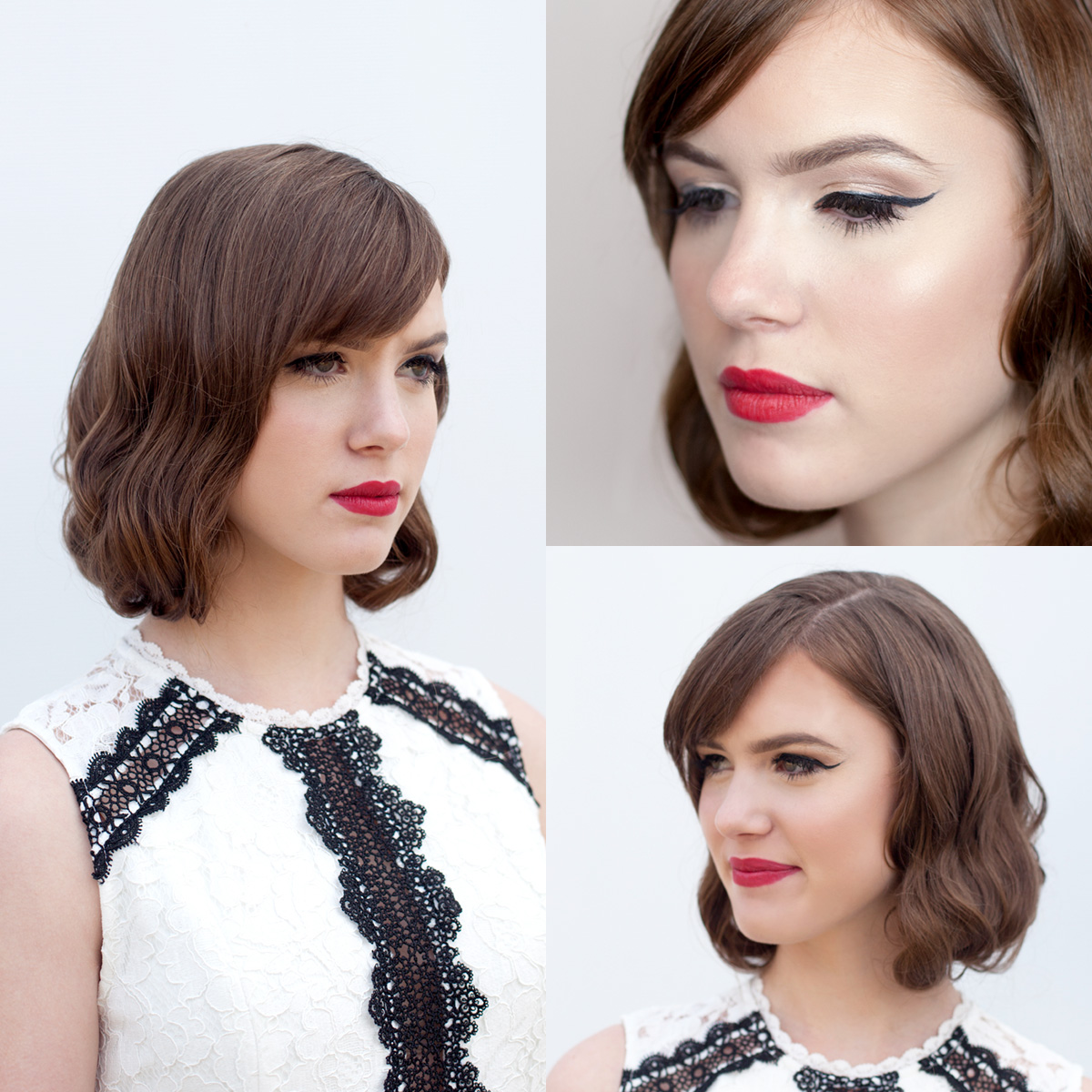 VINTAGE VIBES
If you are wanting to compliment a detailed neckline or an ornate back, this classic faux bob is the way to go. This Great Gatsby-esque style enables you to change up your look without the big chop. Short hair for the day without the commitment? Yes please!
Simple eyeshadow with a wing liner is perfect to compliment this 1920's hairstyle. The only thing more flapper than a wing is a bold red lip!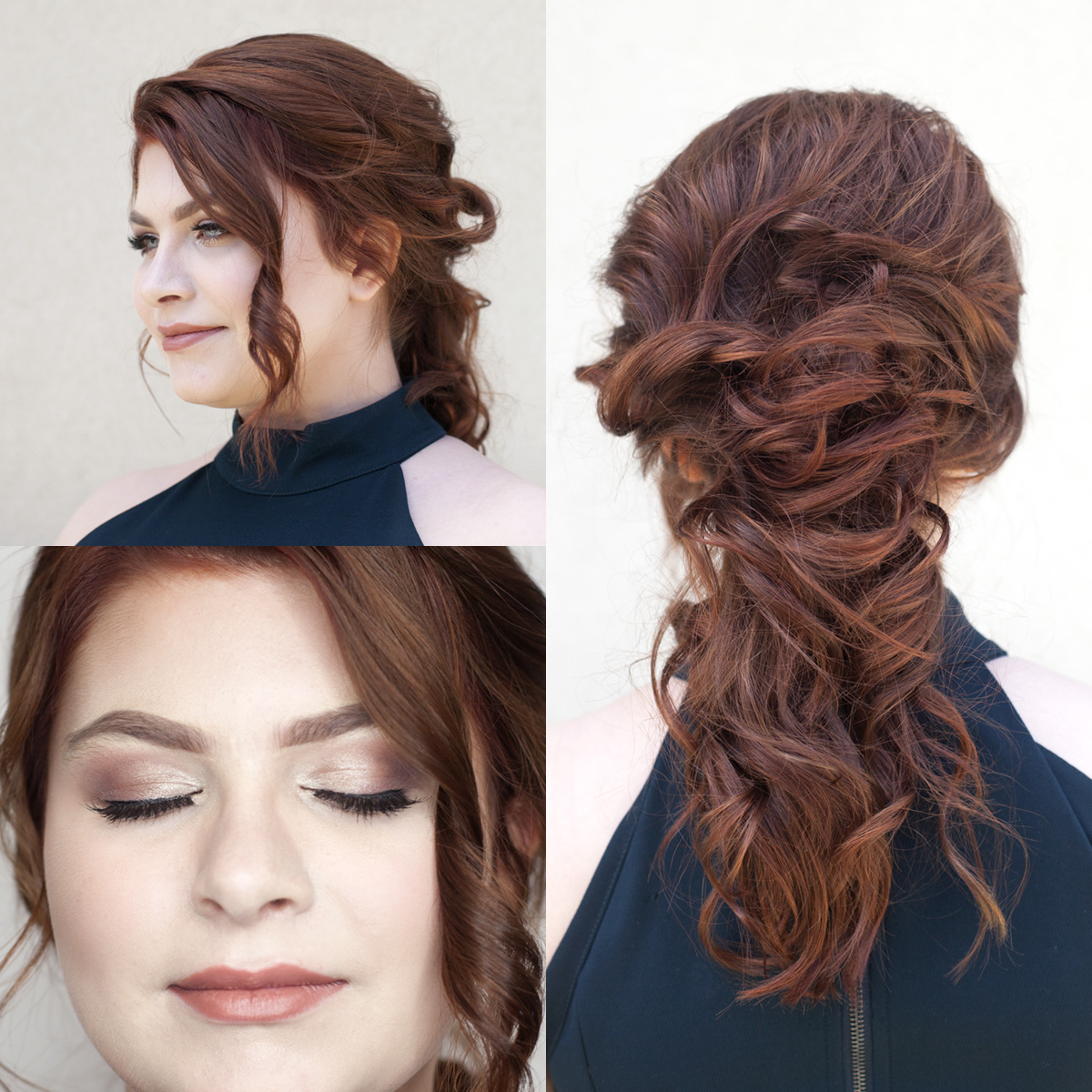 TEXTURED PONY
Polished hairstyles can sometimes feel too 'bridal' or formal, but messier hairstyles are fun and whimsical. Tousled curls and soft waves around the face can beautifully frame the cheekbones and jawline, which draws attention to the eyes in the most effortless way.
This is more about the eyes. Hanna wanted her incredible, icy eyes to shine through so we used colors to compliment them. Because the shadow fades into a deeper color towards the end we finished the look with a nude lip.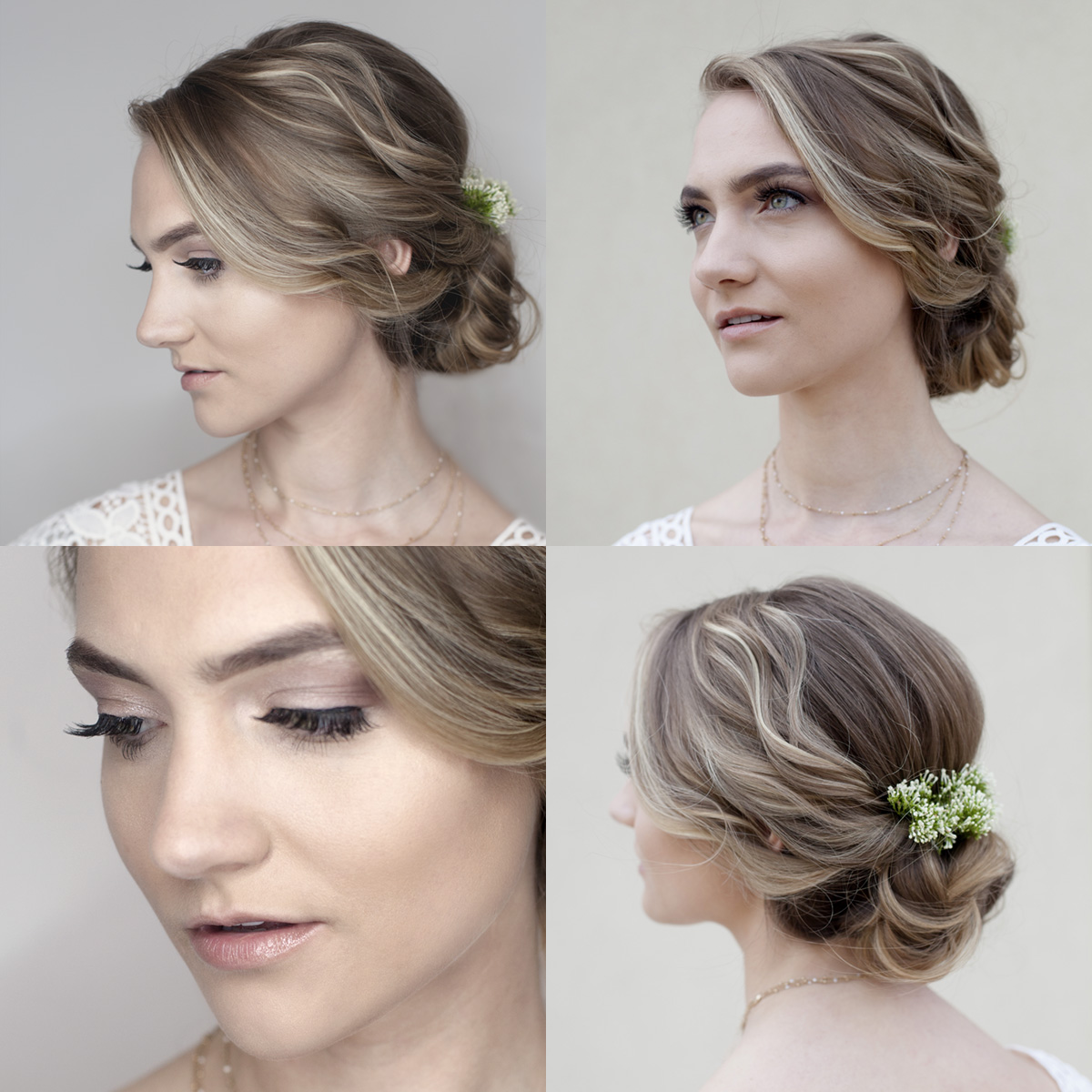 Romantic Flower Updo
This updo with soft waves is completed with a floral accent. It is the perfect look for any spring/summer bride. Adding flowers, real or faux, can dress up a simple look and give you an overall romantic feel. Wispy bangs add a soft touch around the face.
Bridal makeup is typically elegant and timeless. The focus for this look is enhancing Ashley's natural beauty and highlighting her amazing features. A bold pair of false lashes with gentle shadow brings attention to the eyes without looking too heavy or harsh. Romantic shades of mauve on the lids with a nude lip gloss to gives our bride-to-be a fresh look for her wedding day.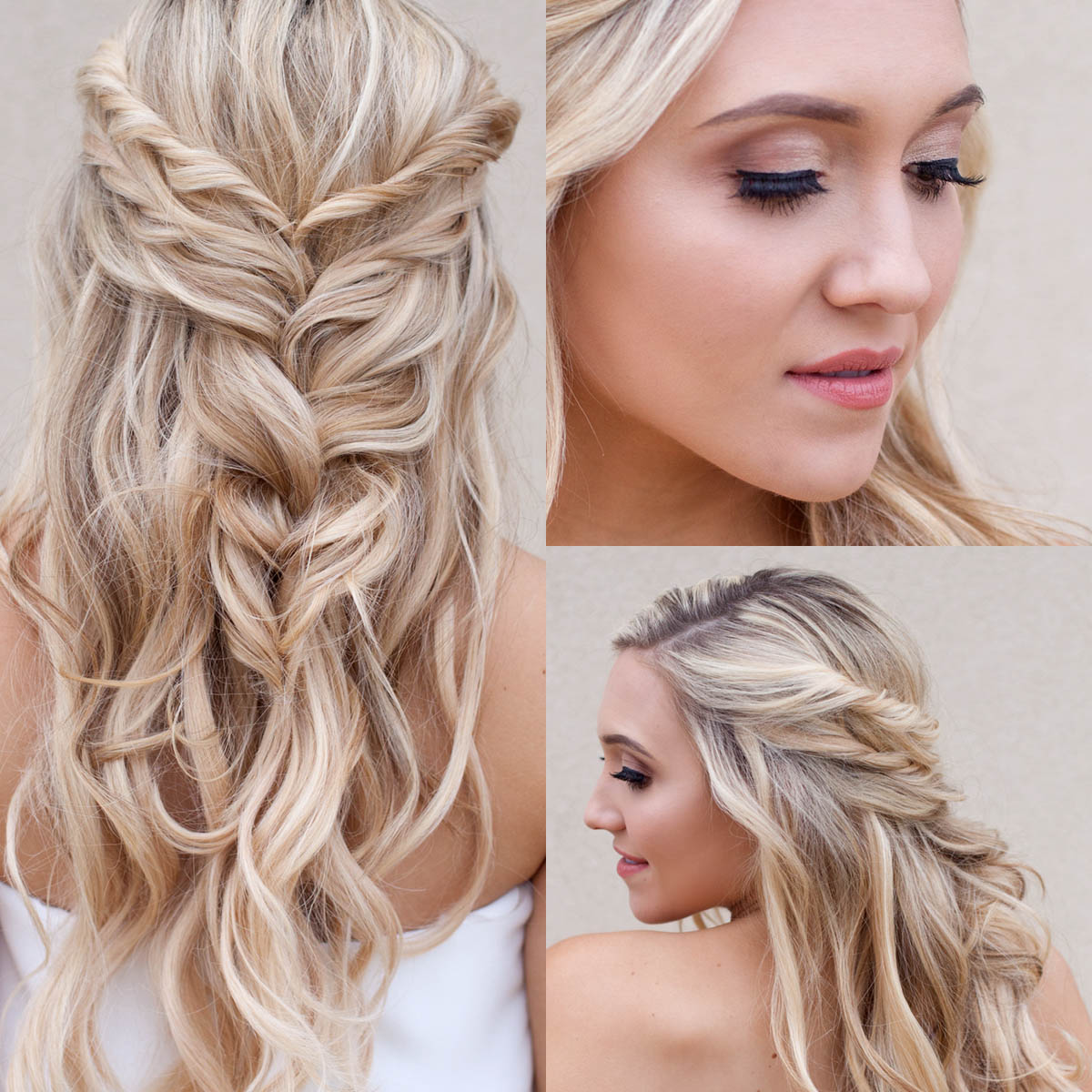 BOHO PULL THROUGH BRAID With CURLS
A pull through braid is the perfect effortless look for brides! Adding natural-looking waves gives it that bohemian, casual feeling. For Kerstyn's look we added clip in extension to add fullness and length!
Neutrals are a Boho bride's best friend. Again, for your wedding day you want to look like yourself just glammed up. This makeup look is neutral with a little shine towards the inner corner to make Kerstyn look fresh and lively.
There you have it: four gorgeous looks to inspire you for your upcomingg special events!
The Modern team is always here to help you glam up for your special day. Call or text us to make your appointment! 704.339.0909 
Thank you to fab'rik South Charlotte for providing clothing and jewlelry for these looks.
 MEET THE BLOGGERS
Tracy Allen
Esthetician since 2017
Modern Salon & Spa | Waverly
I have been drawn to the beauty industry ever since I was a small child. Being the youngest of four girls, I loved watching my sisters go through their daily beauty regimen and learned so much from them. Makeup has always been my favorite form of self-expression. It was something that came naturally to me and something that I enjoyed practicing. Esthetics has given me the unique opportunity to mix my passion for beauty with my love for people.
What I love most about my job is the opportunity to make people feel beautiful, confident, and empowered. My goal is to make every person who sits in my chair feel like his or her best self. Eyebrow design and makeup applications are my specialties and I adore sharing tips and tricks with my clients.
Samantha Salazar
Stylist since 2016
Modern Salon & Spa | Waverly
Samantha is always inspired by her team at Modern Salon & Spa.  Being around the passionate and experienced stylists at Modern always pushes her to be her best.  She loves providing color services and creating beautiful makeup looks that complement the hair color and styles she creates for her guests.  Samantha was born in California, but has lived in Charlotte since she was seven.  She graduated from Paul Mitchell, Charlotte in 2016.