With the arrival of all things spring: warm sunny days, the budding of colorful blooms, it is only natural that we feel the need to freshen up our look with new color and styling. This year, why not step out of the box and try a variation of red? There is a shade of red to fit every aesthetic and every skin tone, and add a vibrancy and depth to every Modern beauty!
Lowery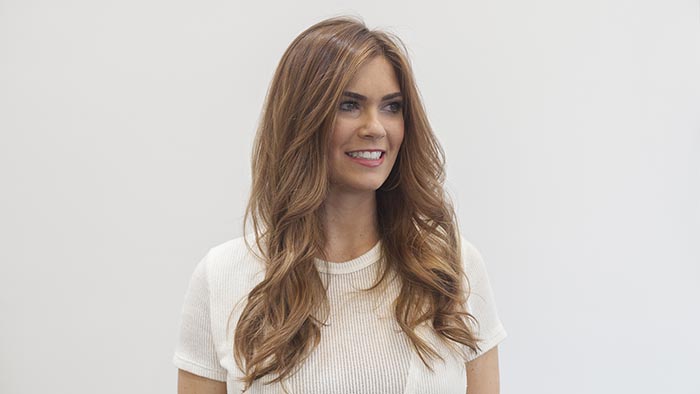 Adding subtle strawberry and copper balayage to Lowery's medium brown hair created this lovely, rich auburn. Keeping within a guest's natural hair color and simply enhancing with soft red is a great option for anyone wanting to try something new without committing to full on red. This natural variation of red is low maintenance, and really only requires a touch up every 8-10 weeks, as the color fades very slowly and quite prettily.
To achieve Lowery's voluminous, soft waves, her stylist Taylor chose Organethic Pure Care Volumizing Shampoo and Conditioner to gently cleanse and condition her hair without weighing it down. Next, Volumizing Foam was applied to her roots for added lift. To finish the look, Hydrating Shiny Spray was lightly misted over hair to boost Lowery's natural shine and Soft Hairspray applied to provide flexible hold.
Styling tip from Taylor:  When you have fine textured hair, make sure you flip your head upside down and fluff dry your hair completely, using your round brush to achieve  maximum volume. You can also add Velcro rollers to your routine to make your style last longer!
And no new hair color is complete without a little makeup touchup! Kripa lipgloss in Nude and Soft Papaya blush complete Lowery's fresh new look!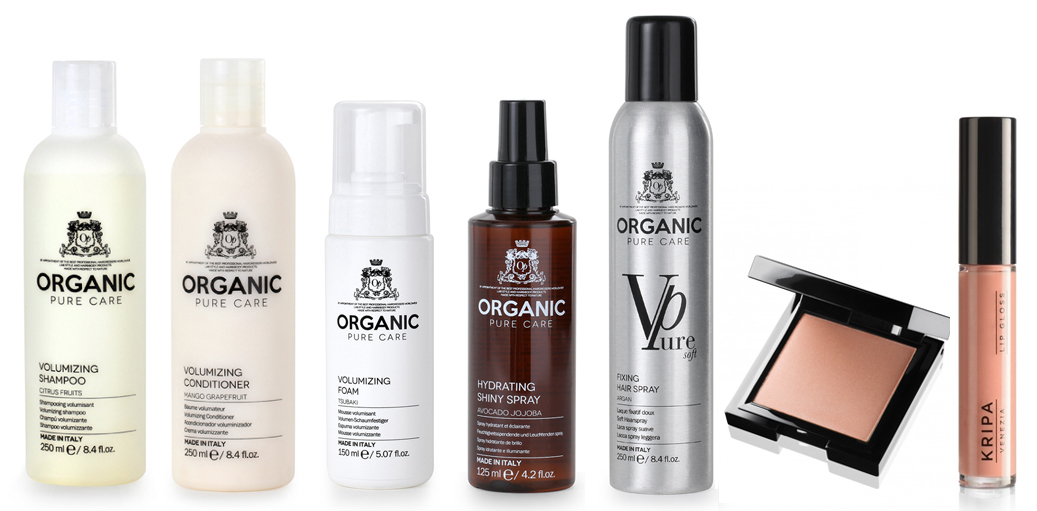 Elyse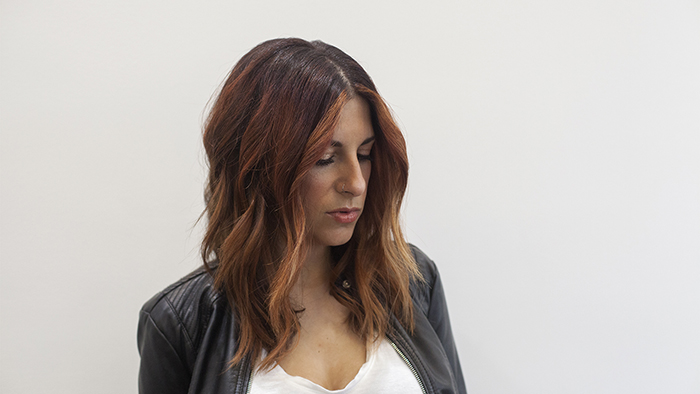 Ready to take your red up a notch? Why not take inspiration from our lovely Elyse, and turn up the heat by adding several different red tones for a multidimensional effect? Starting with a balayage, focusing on brightening up the face framing pieces, this color option strikes a balance between natural and dramatic and can fit into any guest's style. This red variation has a maintenance plan of a toning service every 4-6 weeks.
For Elyse's edgy, tousled look, her stylist Mae chose the Silk Moisture Shampoo and Conditioner followed by Silk Potion Cream to help hydrate and tame frizz. To finish the look, Mae applied Hydrating Potion to add shine and smooth fly-aways, Toy Paste to help separate curls, and Strong Hold Hairspray to hold the style in place.
Styling tip from Mae: After completely drying the hair, use a 1 1/2 inch curling iron or flat iron to curl hair, stopping before reaching the ends to create a textured look. Once curling is completed, apply Toy Paste and use fingertips to loosen the curls. Add hairspray for hold.
To complete the look, Mae applied Kripa's Golden Peach Blush and Playful Pink lip gloss.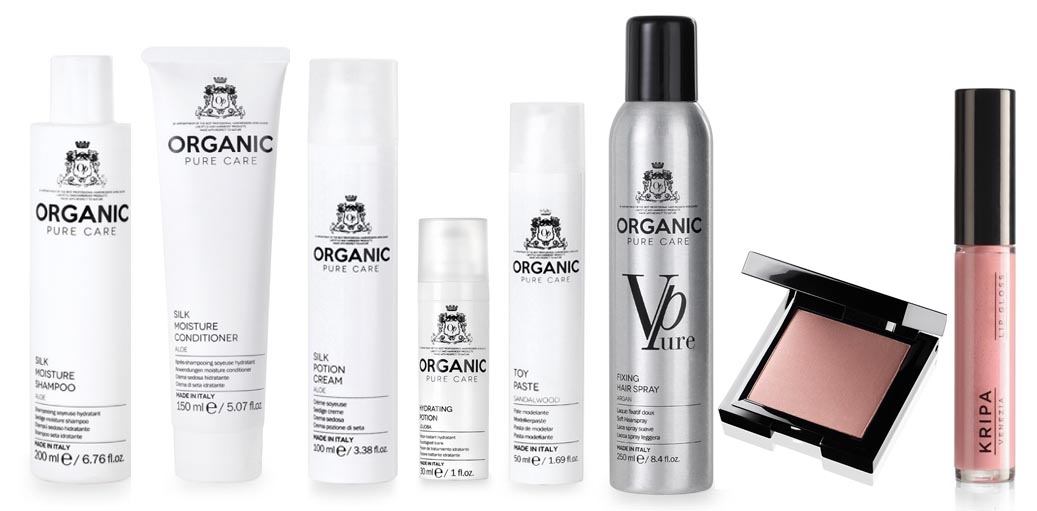 Alaina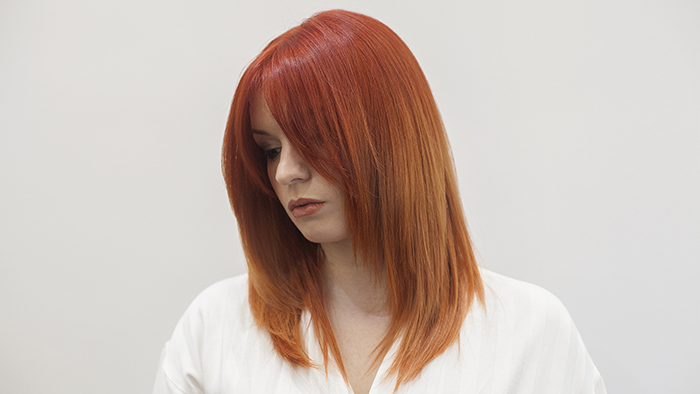 When you think of red, surely Alaina's poppy red mane comes to mind, perfectly complemented by her porcelain skin. So many of our guests love the look, but feel they could not pull it off; that is far from the truth! With the help of our talented stylists, anyone can pull off a vibrant red, it all comes down to tweaking the color formula to complement any individual skin tone. Now, a red this vibrant and absolute does come with a larger commitment; every 4 weeks the color should be retouched to maintain the richness and depth, and a clear gloss is recommended for an added shine.
To attain Alaina's shiny, sleek look, her stylist Nataliya used the Hydrating shampoo and conditioner to nourish and add shine. The Silk potion Cream was then applied from about 2 inches from the root all the way to the ends to hydrate and protect the hair from heat styling. Finally, the Hydrating Shiny Spray was misted to create a glossy finish, and the Soft Hairspray applied to tame flyaways and keep Alaina's hair sleek all day long.
Styling tip from Nataliya: to achieve the smoothest hair possible, make sure your hair is completely blown dry. When using a flat iron, slow and steady wins the race! Straightening one section multiple times can cause damage, so just make one or two slow passes with the iron.
To complement Alaina's vibrant look, Kripa's Bright Coral lip gloss and Soft Papaya blush were applied.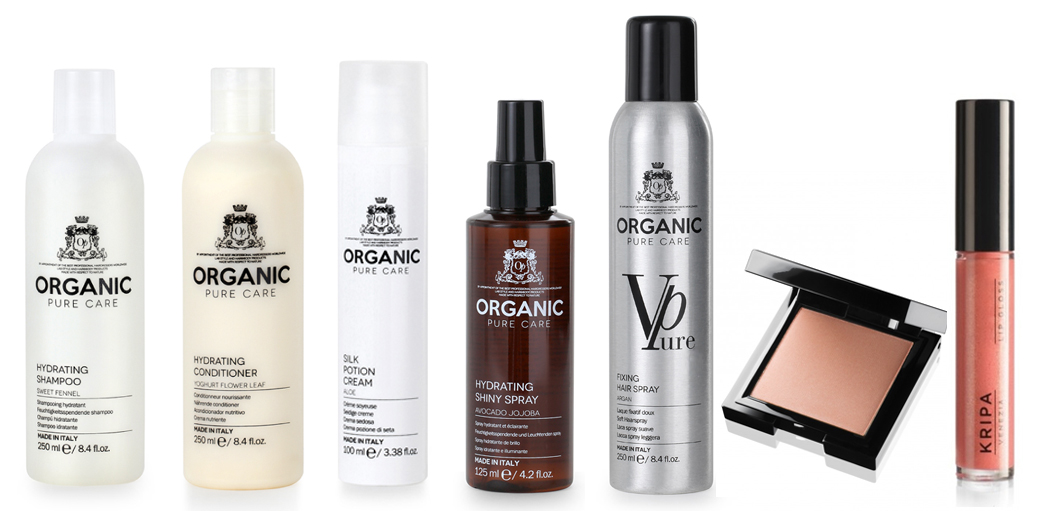 Excited to see which red would be best for you? We invite you to come in for a complimentary color consultation at any one of our locations. Call or text us at 704.339.0909 to schedule your appointment.
Meet the Stylists
Color & Style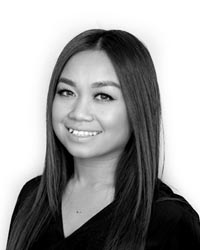 Mae Mlo
Stylist since 2007
Modern Salon & Spa | Phillips Place
Style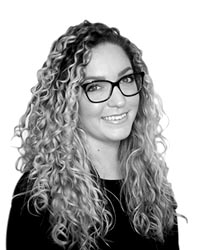 Taylor Roth
Stylist
Modern Salon & Spa | Phillips Place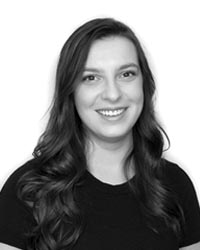 Nataliya Shykal
Stylist
Modern Salon & Spa | Phillips Place