Mother's Day is all about appreciating our mommas and taking care of the caretaker. Being a mom can be a tough job; sometimes it requires little to no sleep and often it entails putting one's needs last. Being both an esthetician and a mother, I've heard, seen and experienced the effects of being a loving mom, and it can take a very real physical toll on the body.
That's why Mother's Day is a holiday that we need to pay special attention to. The moms in our lives need our help!
I may be biased, but I think a day at the spa is just the thing to give her the relaxation and physical renewal she needs. I see tons of moms every day, and every one of them feels better after their visit, even if it's just a 15 minute brow wax. Why? It may be the soft music and ambient lighting or the fact that they can stop for a moment after being on the go, but I think  what is benefiting mom the most is that someone is focusing on her needs.
This Mother's Day, we are offering spa packages to fit the needs of every mom! Each service comes with a product so the momma in your life can continue her spa experience at home.
Lifting Facial Package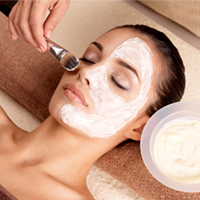 My personal favorite is the Lifting Facial Package. This facial instantly lifts, tightens and makes skin glow. This facial provides noticeable results which last up to 6 weeks and will make mom feel beautiful and confident in her skin while the massage manipulations included in the service will melt away her stress. This facial package includes the Lifting Complex Cream to take home so mom can extend and maintain the effects of the Lifting facial.
Brightening Facial Package
The Brightening Facial addresses uneven skin tone and  dark spots caused by sun damage or by hormonal changes, leaving the skin brighter, tighter and incredibly youthful. This facial package includes the VitaLift-C HA Serum, which will unveil mom's naturally gorgeous glow and redefine her texture within 30 days.
Champagne Facial
The Champagne Facial Package is a truly luxurious experience. During this treatment, mom's face is wrapped in an oxygenating mask which bubbles and pops like a glass of champagne; the bubbles assist in the delivery of the skincare products specifically chosen for mom's specific needs. Mom's skin will be instantly hydrated and renewed after her service. The Cellular Matrix Cleanser is included in this package and will nurture mom's skin by delivering antioxidants to protect against the aging effects of sun and free radical damage while plumping, hydrating, and  providing a gentle cleansing.
Full Makeover Package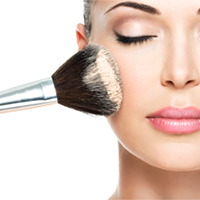 For the glam mom, we are offering a full makeover package with the most beautiful makeup line in the world. We can get mom ready for a dinner, an event or even help her try a new makeup look. Using the Kripa Venezia line, we are not only giving mom a physical renewal but are also providing continuous care for her skin with Kripa's naturally derived ingredients which improve the skin. After her makeup application, mom will take home the Volume Intense Lipgloss in the shade of her choosing, which will help improve the shape and hydration of the lips.
Mani/Pedi Package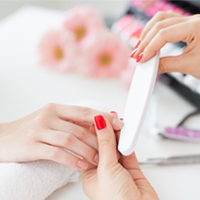 For the mom who likes to keep her nails on point, we have the Mani/Pedi Package. Our Modern Essential Manicure and Pedicure include maintenance and grooming of the nails and cuticles, exfoliation to make the skin soft and supple and relaxing massage of the hands, arms, lower legs and feet. Mom will take home our Organic Pure Care Hand Hydrating Cream to keep her hands and feet fresh and hydrated.
Massage Package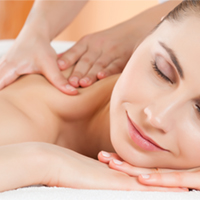 With the constant hustle and bustle of everyday life, it can be difficult to let go of stress and our poor bodies bear witness to this fact. For moms with tight, sore muscles, our massage package is the perfect choice! Featuring a 60 minute massage, tailored to address the individual needs of mom, and including an Organic Pure Care Body Cream to take home, this package will soothe the body and spirit.
Celebrate mom by giving back to the woman who is forever giving of herself. Whichever spa service you choose to give her we are looking forward to helping you pamper and renew your mom this year, she deserves it.
Purchase your spa package at any Modern Salon & Spa location or call or text us at 704.339.0909!
About the Blogger
Jessica McGuire
Esthetician since 2007
Modern Salon & Spa | Birkdale Village & Metropolitan
I always knew that I wanted to choose a career that would impact others in a positive way. Growing up in Raymond, Wisconsin with a mother and sister who are an occupational therapist and massage therapist inspired me to explore a field in which I can nurture others.  I love to help others reach their skincare, beauty, relaxation and wellness goals. The best part of my day is connecting with the people who entrust me with caring for their skin. I always strive to grow my knowledge and pass it on to others.
I love to provide waxing services for my guests, and I have often been told they are quick and painless!  In brow waxing, I find a creative outlet as well as the fulfilling goal setting that a lot of these entail.