Let me preface this by saying I have not always been a skin care enthusiast. There was a time when I could wash my face with dish soap (not recommended) and moisturize with a stick of butter (definitely not recommended) and still get compliments on my skin. And then (cue horror film music) I stepped into my forties. Seemingly overnight, my skin changed and became a challenge: fine lines and some not so fine lines started appearing on my forehead and around my eyes, brown spots from sun damage popped up on my cheeks, and my complexion became dull and uneven. Fortunately, all of this corresponded with Modern bringing in Nelly De Vuyst skin care products, and so began my love affair with skin care.
My very first experience with Nelly was life changing and eye opening. As a young woman I thought one skin care line was as good as the next. I was ever so wrong. Imagine washing your face with a cleanser and having your skin feel moisturized, not tight and parched. Imagine using a serum and seeing an instant firming of the skin and an instant glow. I became hooked, however I had to learn the hard way that too much of a good thing is simply too much and that skipping crucial steps can hinder results. Here to help explain my various missteps, is our talented esthetician, Alex Chadduck.
Masks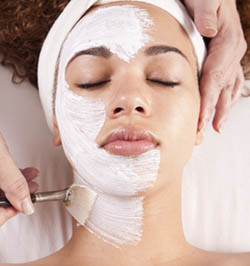 There is something that I love about the almost ritualistic nature of doing an at-home facial, complete with face mask: from the application, to the sneaking up on and startling my son and cats with the ghoulish horror of my bemasked face, to the removal and subsequent radiant complexion. Unfortunately, I would not be me without overdoing a good thing, because if one mask left on for 10 minutes is good, 3 masks left on for 25 is even better, right? For the longest time I could not understand why I had a red, fiery face of doom after my at-home mask shenanigans. It turns out, everything I could do wrong, from applying the masks with my fingers to leaving the mask on for too long, to not using a toner, I did do wrong.
Esti Alex: A lot of people make these common mistakes when it comes to using a mask. When you apply the mask you definitely want to make sure your hands are clean so you are not bringing in oils and clogging your pores. Better yet, use a brush! Brushes allow for more precise and even application, which can be helpful around the nose and eye region. The product will also be easier to move around, resulting in less product used. Another common mistake is leaving the mask on for too long. It can actually be more irritating and drying to your skin, negating the actual goal of the mask. The time that is suggested for the mask to stay on is the time that it takes for your pores to absorb the product.
Toner Schmoner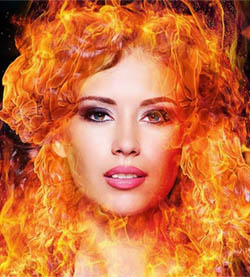 Ah, toner… Possibly the most underrated and misunderstood of all skin care products. In the past, toners were mainly used to combat acne, stripping the oil and moisture from the skin and containing high concentrations of alcohol. By regularly toning one's skin, a person was essentially trading one skin challenge for another. Nelly's toners contain witch hazel and other soothing botanicals which, in addition to balancing the skin's pH and removing dirt and debris left behind after cleansing, are soothing and deliver antioxidants to the skin. So, I incorporated toners into my regimen. Good…Great…
What I did not realize, was the importance of toning both before and after applying a mask. My skin, which has gotten more sensitive as I have gotten older, would literally be on fire for the time the mask sat on my skin. I just figured the burning meant that the mask was working and that the tears that welled up in my eyes were tears of rejuvenation.
Esti Alex: When cleansing your skin you are removing not only left over dirt and debris but moisture from your skin. This throws off your skin's pH balance, which is why you are experiencing a fiery sensation on your skin and tingling from the mask. Think of your skincare routine like running a race, and toning is when you're at the starting line. Your pores are prepped and getting ready for product absorption. Toning works as a barrier layer for the pores so when you strip them, they are protected again for the mask or next product. Toners also help even out your complexion and balance oils for dry/oily skin.
Exfoliating: Less is More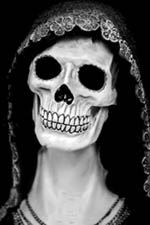 It is recommended that you exfoliate the face once or twice a week, depending on sensitivity. Dead skin builds up in the upper layers of the epidermis, leading to dull, dry skin; to add insult to injury, the process in which your body creates new skin cells slows with each passing decade. Not only does regular exfoliation keep your skin fresh, but it allows for maximum absorption of the active ingredients in your skin care regimen, yielding profound results.
I fell in love the very first time I used Nelly's 3 Minute Gommage exfoliator. I had never experienced such a level of soft, glowing skin since I was a babe in arms, and I was unwilling to ever go back to sad, lackluster skin. I figured if exfoliating twice a week was good, five times a week was better! What happened was instead of having beautiful, smooth skin, my skin became red and was covered with angry, raised bumps which took a week to calm. I now know that the goal of exfoliation is not to remove all the skin on one's face, but to gently remove the dead surface layers.
Esti Alex: Ahhh! Exfoliating! Yes! One of my favorites, the key is absolutely LESS IS MORE. Whenever we exfoliate we increase skin's natural cell turnover which regenerates new cells, promoting new skin and a healthy glow. This, in return, allows our new skin to absorb products while producing new oils in our skin. When you over-exfoliate, you strip so much off the surface that the skin rushes to make up for the loss by producing more oil. The reason you experience increase sensitivity with those angry, red bumps is that there is no time for the skin's protective barrier function to be restored. The inflammation is caused by damage in the lipidic function of the skin's protective film.
Drowning in Skin Care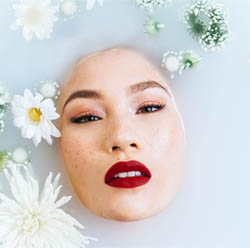 With so many different skin care options out there, how does the enthusiast determine which products to use? Without proper guidance, I just figured that, if the products exist, then surely that must mean that I should use every single one of them all at once. Piling on a serum, an extract, an oil, a mask or three, a moisturizer, might seem like just the thing, but believe me, your skin will tell a different story.
Esti Alex:
Similar to over-using masks, you can risk irritation from using too much product. The molecules in serums and extracts are tiny so that they can go the deepest into the skin layers. When you use too much of a serum, there is excess product that sits on the surface and isn't absorbed or activating, which means you're just wasting product and money.
Now, the interesting part is everyone is talking about the "Korean Skincare Routine." In this regimen, one would put 10 products on his or her face everyday, twice a day. YIKES! That would make even the best swimmer feel like he /she is drowning, but since the Koreans have been into skincare since 700 B.C, they have it down to a science of the rotation.
First, you need  to get to know your skin: what does your skin need and what skin challenges do you have. That way you can choose the products you need and find a rotation for them. For instance, if you have some dark spots and found a vitamin C serum, but also have dry skin and bought an extract, you can incorporate the serum when you exfoliate to tackle the dark spots and the oil after you do a sheet mask for dry skin. This would be on separate nights so it wouldn't be too much for your skin.
Sound confusing?  We invite you to simply come in for a complimentary skin evaluation, offered at each of our locations! Our skin care professionals will gladly help guide you in your skin care adventure!
Call or text us to schedule your complimentary consultation! 704.339.0909
Meet the Bloggers
Adrienne Hall
Massage Therapist since 2004
Modern Salon & Spa | Phillips Place
Mama, lover of cats and the written word, massage therapy enthusiast
I spent half of my life in a small beach town on Long Island, NY, and the last half in Charlotte; Charlotte is where I have chosen to put my roots down and am raising my son. My attraction to healing touch has always been a part of me; from a young age I have always rubbed my loved ones' sore shoulders and feet after a long day. It was something I did that was completely intuitive. After realizing that, while having a great affinity for the English language, I didn't necessarily want to be an English teacher, my mother, knower of all the things, told me she wanted to send  me to massage school, so I went and  I have never looked back!
My passion for massage is definitely fueled not only from my desire to help my guests feel as relaxed and pain-free as possible, but by the support of my MSS peers, whose excellence in their crafts inspires me every single day. The ongoing education of both our team and of our guests is a huge part of our culture at Modern Salon and Spa and being able to share my passion with an audience wider than 3 cats and a bored tween boy is a dream come true for me!
Alex Chadduck
Esthetician since 2013
Modern Salon & Spa | Hearst Tower
I'm originally from Maryland, just outside Washington D.C. I moved to North Carolina with my family in 2005, when I was 10 years old. Moving from the cold Northern air to the humid South, my skin, typically clear, began breaking out, much to my dismay. My passion for skin care stemmed from a desire to fix my own skin; I began to apply my mother's skincare products and saw firsthand the difference a good skin regimen could make. By the age of 14, I knew I wanted to work within the skin care field.
I love that this industry is so versatile! Being able to perform facials, waxing services, and makeup services, I am able to help give people the confidence to go out in the world with their best foot forward, whatever their beauty goals might be! My favorite services to provide are facials and waxing.