The natural state of motherhood is unselfishness. When you become a mother, you are no longer the center of your own universe. You relinquish that position to your children.
-Jessica Lange
As Mother's Day approaches, our thoughts turn towards the women who most profoundly shaped our lives. From nine months of cradling us in the womb, to a lifetime of guiding and protecting and worrying, a mother never, ever stops mothering. Sure, flowers and jewelry are nice, but why not give your mom the gift of a self-care experience?
In today's busy world, all moms have become moms on the go; women who never stop running from the moment they wake up until the moment they go to sleep. From getting the kids ready for school, to running the kids to soccer practice, to walking the dog and making dinner, these moms give all they have to everyone but themselves and are in a perpetual state of kinetic frenzy.
Help your mom on the go slow down by booking a nice facial and/or massage. Modern Salon and Spa offers relaxation services in 30 minute to 120 minute increments, which are customized to fit each person's individual needs, so that  even the busiest mama can find time in her hectic schedule to get pampered. And just in time for Mother's Day, Modern is offering several different services that include a product for mom to use at home! Check out Jessica's blog for package details!
And if the mom on the go just cannot stop going, you can bring a spa experience to her!
At-Home Body Scrub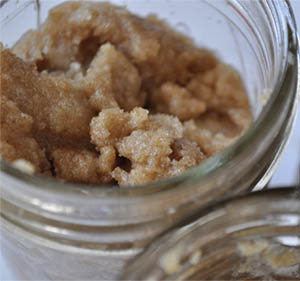 When finding the time to wash one's hair seems like an unattainable goal on most days, body exfoliation is something which likely does not often pop up on the mom on the go's radar much. But, taking the time to pamper oneself is always a lovely and restorative way to end a long, hectic day; the benefits of having taken some time for oneself coupled with the resulting smooth, glowing skin from the scrub will lead to a relaxed and beautiful mama who is ready to conquer another day! And the recipe could not be easier!
You will need:
A small jar with a lid, such as a jam jar
½ cup of brown sugar
½ cup of Organic Pure Care Avocado Oil
4-6 drops of Organic Pure Care Hydrating Blend
Mix the brown sugar, a natural and gentle exfoliator, with the avocado oil, an excellent choice for body scrubs as it is deeply hydrating and contains antioxidants which help fight the aging process of skin. Then add the Hydrating Blend, a relaxing blend of chamomile, lavender, geranium, and sweet fennel essential oils proven to soothe and relax the senses. Put the scrub in the jar, tie a pretty ribbon around the neck, and attach a card! An easy, and thoughtful gift sure delight!
Mani/Pedi Time!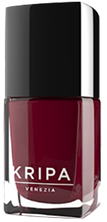 Who doesn't love freshly painted nails? For the mom on the go who cannot find the time to get her nails done professionally, you can create a gift basket to bring the nail salon to her!  We offer Kripa Venezia nail polishes in 4 classic shades ranging from nude to deepest burgundy. Containing 84% natural origin ingredients and no harmful ingredients such as formaldehyde or phthalates, Kripa nail polish promotes nail growth and boosts keratin for healthier nails! Coupled with the Organic Pure Care Hand Cream, a light yet super hydrating cream infused with the luscious aroma of vanilla, this is the perfect gift for every mother! Add in a homemade scrub for the ultimate at-home mani/pedi!
With so many options, all the mothers in your lives will be sure to have a relaxing, luxurious Mother's Day!  Come buy any Modern Salon & Spa location to pick up some gifts for mom, or give us a call or text at 704.339.0909!
About the Blogger
Adrienne Hall
Massage Therapist since 2004
Modern Salon & Spa | Phillips Place
Mama, lover of cats and the written word, massage therapy enthusiast
I spent half of my life in a small beach town on Long Island, NY, and the last half in Charlotte; Charlotte is where I have chosen to put my roots down and am raising my son. My attraction to healing touch has always been a part of me; from a young age I have always rubbed my loved ones' sore shoulders and feet after a long day. It was something I did that was completely intuitive. After realizing that, while having a great affinity for the English language, I didn't necessarily want to be an English teacher, my mother, knower of all the things, told me she wanted to send  me to massage school, so I went and  I have never looked back!
My passion for massage is definitely fueled not only from my desire to help my guests feel as relaxed and pain-free as possible, but by the support of my MSS peers, whose excellence in their crafts inspires me every single day. The ongoing education of both our team and of our guests is a huge part of our culture at Modern Salon and Spa and being able to share my passion with an audience wider than 3 cats and a bored tween boy is a dream come true for me!