Have you ever found yourself wishing for fuller hair? Is your ponytail not as thick as it once was?  Have you ever wanted longer hair, but feel as if your hair is just not growing? Or do you not have the patience for it to grow out? Never fear! We, at Modern Salon and Spa, offer Platinum Seamless Extensions, so longer, fuller hair is just an appointment away!
There are 58.7 million women in the United States already wearing hair extensions and the industry is rapidly growing. With so many different types of extensions and countless companies offering them, what makes Platinum Seamless so unique?
What type of extensions are Platinum Seamless?
Platinum Seamless were the first tape-in extensions and are the most customizable extensions on the market. Platinum Seamless gives you a natural feeling due to the soft and flexible gel attachment. This gel attachment makes the extension undetectable in the hair and gives you added volume, whether hair is worn up or down. The extensions are so lightweight that you will forget you have them in. Another benefit to our tape-in extensions is that they damage free.
Are Platinum Seamless extensions made from natural or synthetic hair?
Platinum Seamless extensions are made from 100% Remy hair. Remy hair preserves the hair's natural cuticle and aligns them in a uniform direction, which ensures that the extensions stay shiny and lustrous, while perfectly blending in with your natural hair. Also, by keeping the cuticle in tact, Remy hair is less prone to frizz and matting. Platinum Seamless extensions are thick and strong and can be heat styled without being damaged.
Can Platinum Seamless extensions be colored? Are they available in different lengths?
While these extensions cannot be colored, they are available in over 50 shades from every range of natural color to bright pops of fashion colors. We always make sure your natural hair is perfectly matched to the extensions for a seamless blend.
You can easily achieve the look of your dreams with Platinum Seamless, whether adding tons of volume, adding length,or adding both. We offer the extensions in 20-22 inches, but we can always cut them to your desired length! Your perfect hair is just a call away!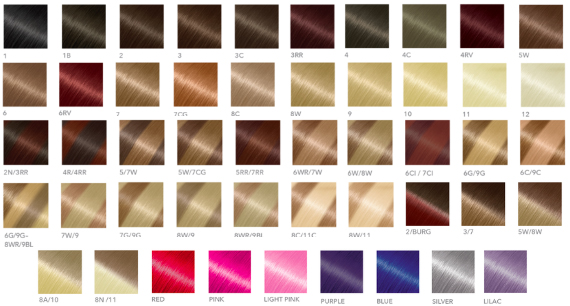 How much of a commitment are Platinum Seamless extensions?
Perhaps the biggest reservation people have when considering getting extensions is maintenance. Tape- ins have the least amount of upkeep, allowing you to come in every 4-12 weeks for an hour long installation. Life is busy enough without having to worry about incorporating a daily three hour long hair ritual. The good news is that with Platinum Seamless extensions, your hair care routine is exactly what it would be with your natural hair. You can wash, condition, brush, and style your hair without having to add any intricate steps. Your stylist will teach you minor styling tweaks to ensure the longevity of the extensions.
How long do Platinum Seamless Extensions last?
Platinum Seamless Extensions can last anywhere from 4-12 weeks. On average, our clients get 8-12 weeks of wear from their extensions. Guest education is the key to making the extensions last as long as possible while ensuring the integrity of your own hair.  Simple adjustments to your normal routine will guarantee the maximum lifespan of your extensions. Our extension specialists at Modern Salon and Spa make sure that every guest feels comfortable and is thoroughly educated in their new hair before leaving the salon.
Are you ready to transform your hair with Platinum Seamless Extensions? Call today and schedule a consultation with one of our extension specialists at any one of our locations! Call or text us: 704.339.0909!
Meet the Blogger
Katherine Underwood
Stylist since 2013
Modern Salon & Spa | Phillips Place